Yesterday in Moscow a two-day international symposium «70 years of World Ocean Research» completed its activities.
It was devoted to the 70th anniversary of P.P.Shirshov Oceanology Institute of the Russian Academy of Sciences. Several hundreds of oceanologists, from Kamchatka to Kaliningrad, from Beijing to Washington, took part in the symposium's activities. Welcome addresses at the symposium were delivered by the President of RAS Academician Vladimir Fortov and deputy head of the Federal Agency for Scientific Organizations Aleksey Medvedev. The main report was made by director of IO RAS Academician Robert Nigmatulin. He noted that the World Ocean occupies 72% of the surface of our planet, and the annual world production of marine products is the equivalent of 2.5 bln dollars. In the recent years the scientists of IO RAS conducted a huge research work proving that 1.2 mln sq.km of the Arctic continental shelf belongs to Russia, and since this February the issue has been discussed at a UN special commission.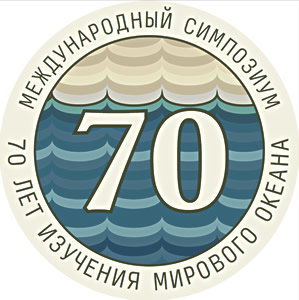 Interesting reports at the forum were delivered by General director of the Marine Council of Europe prof. Jan Mis from the Flanders Institute («Progress of marine science in Europe»), prof. V.A. Kuperman from the US («Us of ambient noise for studying the ocean»), prof. В. Ittekkot from Bremen University («Building potential of marine research and contribution of IO RAS over many years»). The scientists from PRC Huajun Lee and Honke Tan related in detail the scientific research of the World Ocean in the country's two oceanological centers. Doctor Wen Song Chiang from Taiwan devoted his report to the results of joint research and cooperation between Taiwan hydraulics laboratory and IO RAS. The member of the symposium listened with great interest to the reports of Dr. А.М. Sagalevich («Manned submersibles of IO RAS») and Dr. Ken Lee from Australia («Science and innovations in support of the "blue" economy»).
Source: [1]